Tucker County Planner                                   Hours: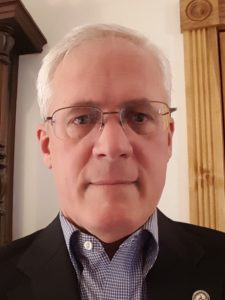 Dennis Filler                                                    Mon, Tues, Thurs:  11 am  – 3  pm
213 First Street, Suite 201                                 Wed:  8 am – 4 pm
Parsons, WV 26287
Telephone: 681-399-9085
Fax: 681-399-9085
Email: tuckercountyplanner@gmail.com
Responsibilities of County Planner
The County Planner works with the Tucker Planning Commission, Tucker County Development Authority and other county and municipal government agencies and public groups on a variety of land use and development related topics.  This position performs a wide variety of professional level, long range planning activities.  The County Planner may be called upon to provide staff support to various committees and organizations related to development in Tucker County.
Duties include:
Assist in the preparation of the annual update of the Comprehensive Plan
Review site plans and subdivision plats for compliance with the County's Development regulations
Review Development Permits; perform subdivision regulation compliance; maintain supporting documentation
Participate in the review of regulations and ordinances, special use permits and variances
Assist in researching, documenting and developing policies on maters pertaining to county planning
Prepare codes and ordinances for consideration by the Planning Commission and County Commission
Answer public inquiries concerning planning and ordinance policies
Guide and process, developer and citizen requests through the approval process
Support the Tucker County Commission with technical planning reports and studies, including data collection and survey development, graphics, public information materials and proposed, official recommendations and actions
Perform field inspections to gather data as part of the development review process and to verify that development projects comply with approved plans
Support the relationship between the County Commission and other municipal organizations
Support/guide  Tucker County's "Night Skies Preservation " initiative through the development and communication of exterior lighting guidelines for  Tucker County
Forms and information available from the County Planner's office